View from the Sun, 2017
Torn magazine pages, paper, glue
For this project, I used exclusively the images that 5th Graders from Lanakila Elementary School had torn out of vintage magazines — these images represented planet Earth to them.
The white exterior is made of scrap white paper that the students also discarded. The only other material used was glue.
I envision this "View from the Sun" as a collection of ghost planets, some hidden inside others, which we can glimpse inside.
The vintage images of the past echoing the ideals of future generations. And the enduring optimism that nature will always be more powerful and resilient than we are.
Night Beach II, 2017
Oil pastel on paper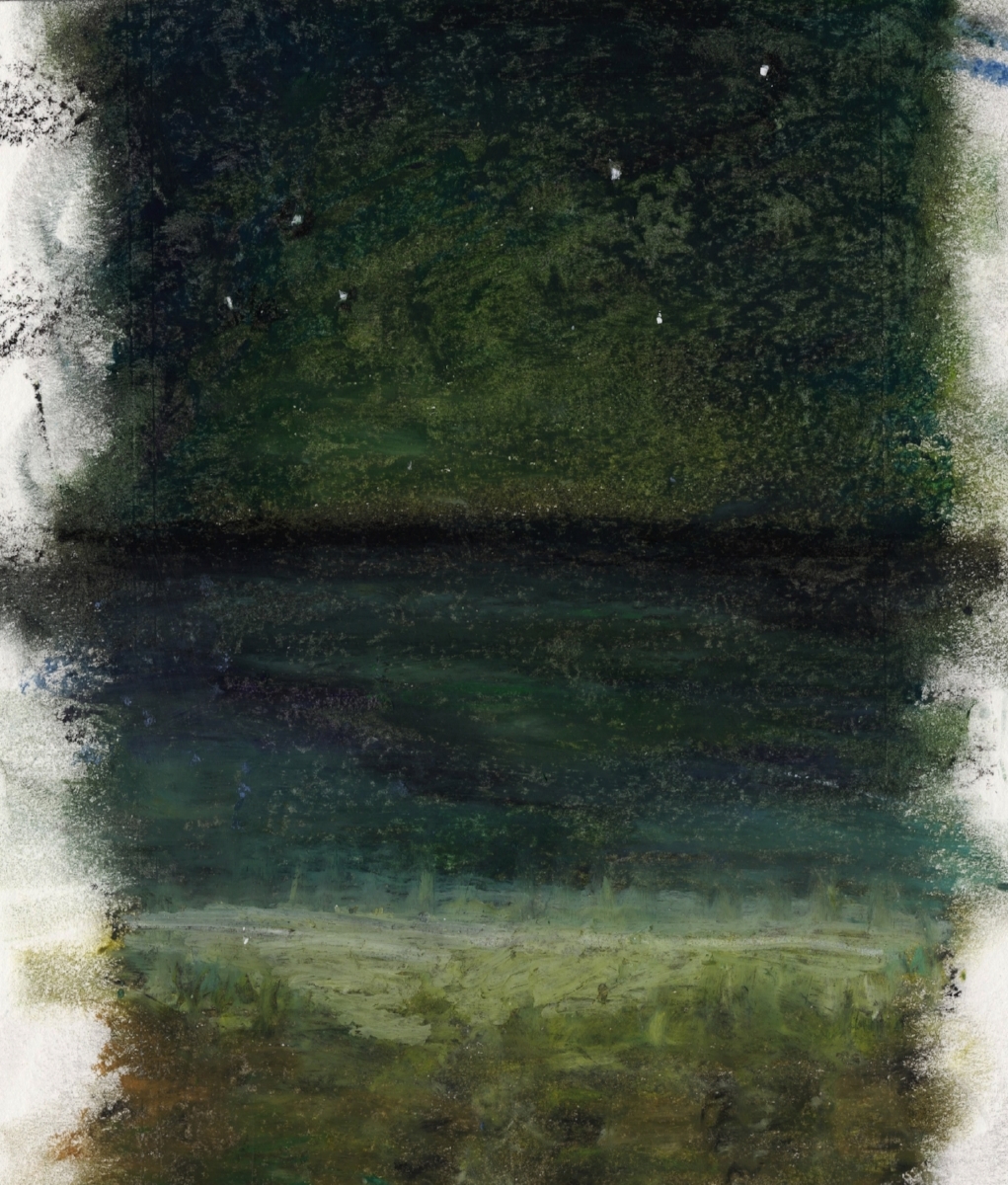 Night Beach III, 2017
Oil pastel on paper
Night Beach I, 2017
Oil pastel on paper
Sunset Storm, 2017
Oil pastel on paper
Hula Moon, 2017
Oil pastel on paper
Cloud Eclipse, 2016
Oil pastel on paper
Sardines, 2016
Oil pastel on paper
Nextinction, 2017
Ink and marker on paper
Legend of the Toad, 2017
Ink on paper
Green Night Beach, 2017
Marker on paper
Self Portrait, 2011
digital painting
Marissa, 2011
Oil on canvas
Octopus Kite, 2011
Oil pastel on paper